TASTETOP & WATERRY
Waterry is the consumer facing brand equipped with the unique & patented technology by Tastetop.
More than two thirds of the world's population has no access to clean drinking water. Water scarcity in the ever-growing population is an important point of discussion. There is water, but only a small part of it is drinking water. For this reason, we have started various test runs in the field of using our technology with contaminated water.
Since 2018, Tastetop has been working intensively on water purification and the sterilisation of water. The company has developed water purification tabs - stationary and mobile for on the go.
With a diameter of 2 cm and a weight of 12 g, the tabs are very easy to transport and are suitable for one litre of water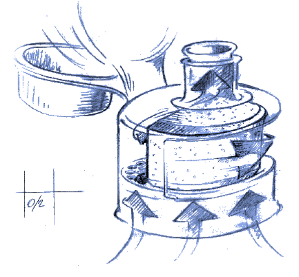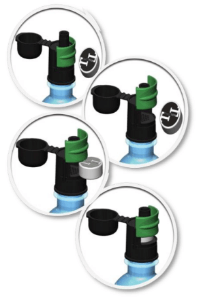 This technlogy enhances fluids by flow rate:
simple intake and administration of ingredients
no backflow of ingredients to the bottle
immediate use
reusable bottle cap
With this technology, we would enable the neutralisation of chlorine taste and odour in the flow, keeping the water in the bottle germ-free for longer.
2020

•

February 2020
Acquisition of the patents and licence for the whole of Africa under the name Waterry with a focus on water purification

2021

•

15th Jannuary 2021
Purchase of a spring in Enugu, Ninthmile

•

April 2021
Completion of the planning of the production hall