Start-Up Centre
"Many small people, in many small places, do many small things, that can alter the face of the world."
– African proverb
The Start-up Centre will focus on validating business ideas and advising graduates of the university, the training centre and other local start-ups on financing options and on how to build successful and sustainable businesses all while creating jobs and add value to the local economy.
The Start-up Centre will also provide a network and access to information to European SMEs and cooperate with the existing Umuchinemere Procredit Micro Finance Bank Ltd (UPMFB) to support further business developments.
Micro-finance Bank
Ther Umuchinemere Procredit Micro Finance Bank Nigeria Limited (UP-MFB) was founded in 1995 by the catholic church of Enugu. They currently staff 80 full-time employees and 30 assistants. There is one main branch and 12 branch offices (C.R.Os). The Godfrey Okoye University is a 10 % shareholder.
Goals
Strengthen capital in the form of a capital contribution and a credit line from ESME Start-up GmbH
As part of the capital increase of UP-MFB, ESME Start-up GmbH should also have a say in the matter (rights to design the financing programs and instruments)
Profits from the microfinance division will be used to equip the start-up fund in the future
Start-up Fund
In planning: The fund makes venture capital (risk capital) available to founders for growth - the aim is to use the capital invested to generate a profit on sale. It will support the capitalization of young companies with innovative ideas and above-average growth and profit opportunities, which can present a detailed business plan and convince with their entrepreneurial skills (ticket size of at least 5,000 euros)
Process
An initial allocation to the start-up fund is planned by ESME Start-up GmbH
Profits from the start-up fund are reinvested in the start-up fund
STEP Program for students and Graduates
The STEP (Studen Training for Entrepreneurial Promotion) aims to equip students with an entrepreneurial and innovative skillset to successfully found a and run companies in a competitive environment.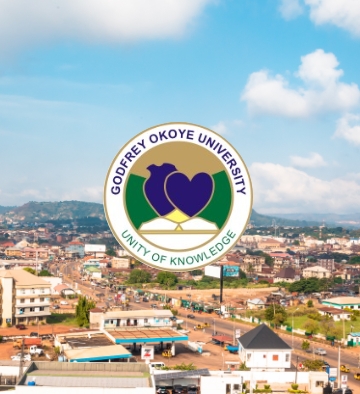 Initiated in 2018 at godfrey okoye university
The STEP program for graduates and students aims to
Promote creative and innovative skills
Provide training on how to identify good business opportunities
Provide training on how to use available resources in the environment to develop good business ideas
Provide training on how to find start-up capital for the company in the financial market
Already delivering success stories
The start-up capital is mostly used for business activities in the university environment or for the marketing of products via online platforms
With starting capital of USD 100, profits of up to USD 2600 were achieved
Establishing a practical reference to the business administration theory learned at the university
Students make themselves financially independent from their parents
Graduates become self-employed and create jobs for others as part of their company
This initiative shall be further extended as part of the ESME Start-Up Centre based on European standards.